Practice to get a thread to stay active at all rp.
This is a made from scratch rp, where nothing is canon unless I decide things are going well. In this rp we each are allowed only 1 character and no more then 4 n.p.c.s The npc.s can be replaced if they die, and 3 out of 4 are required to be a animal instead of a sentient life form. Their is no plot so one must be made eventually, the object of this game is to keep the thread from dying for 3 whole days.
The rp will take place on this planet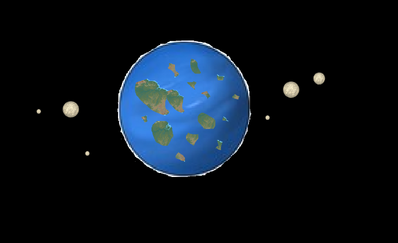 And its not to leave the planet at any distance farther from the farthest moon. Who ever is the last post when (not if) the rp dies after 3 days wins.