Pulse_phantom.png Type-52 Troop Carrier (Pulse Laser Phantom)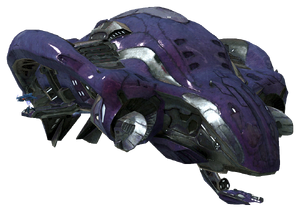 Length:
28.2 Meters
Width:
18.9 Meters

Armament:
   *Heavy pulse laser (1)
   *Side-mounted plasma cannons (2)
   *Light pulse laser (1)

Crew:
   1 pilot
   1 weapon officer
   3 gunners

Minimum crew
5
Passengers up to 25
Cargo capacity 30
Consumables Healing-gel dispensers
Other systems Gravity lift Usage
Earliest sighting 2556
Role(s)
   Light air assault
   Troop transport

Era(s)
   Human-Covenant War
   Galactic Chat War

Affiliation
   Elite Remnant Legion
   Scouting Fleet of Generous Distribution
   Guardians of Eden

Pulse phantom
The Pulse Laser Phantom.
Ad blocker interference detected!
Wikia is a free-to-use site that makes money from advertising. We have a modified experience for viewers using ad blockers

Wikia is not accessible if you've made further modifications. Remove the custom ad blocker rule(s) and the page will load as expected.